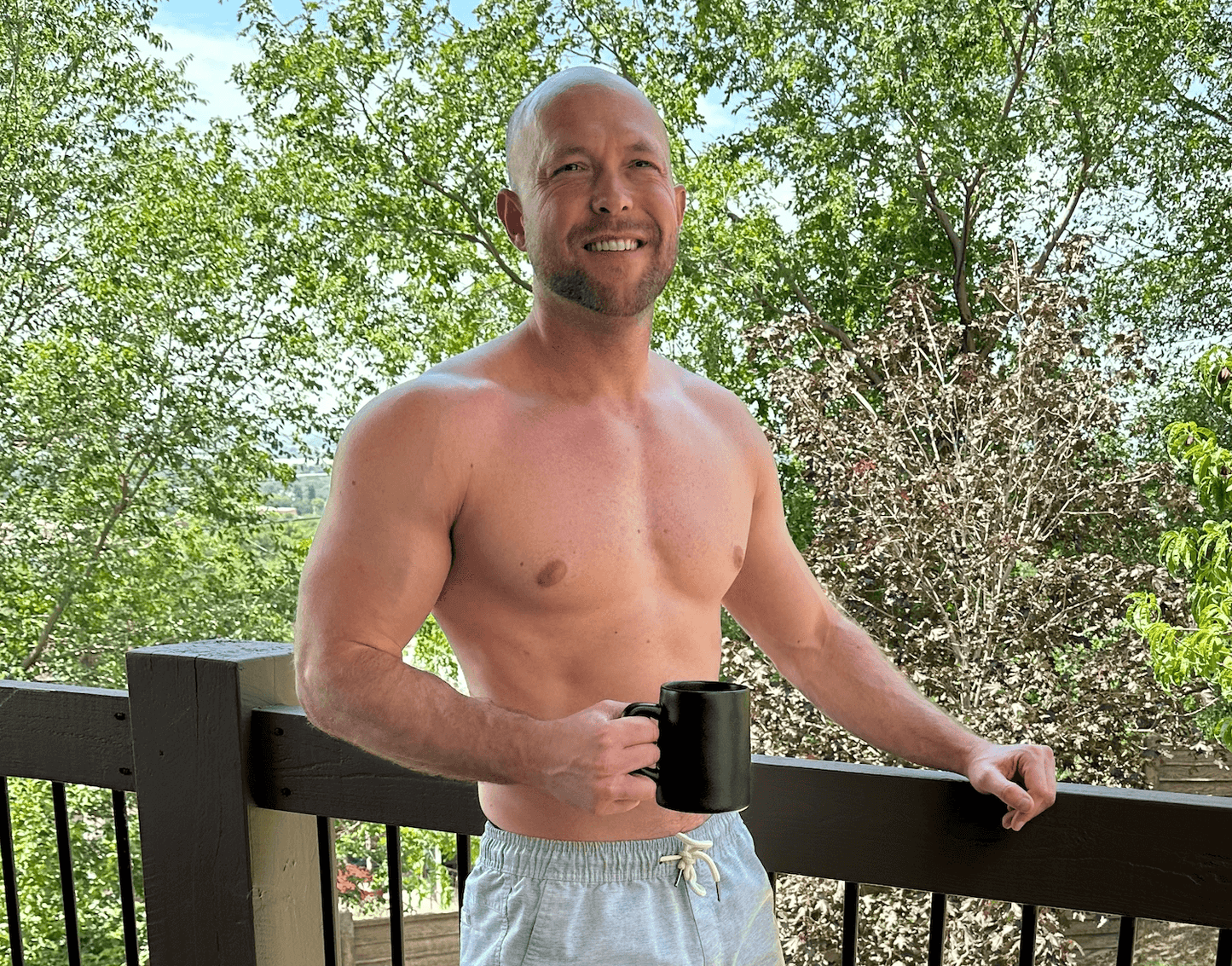 Meet the owner of 4 Gauge
Hi! I'm Connor Southworth, the owner of 4 Gauge. I'm married to a beautiful woman and I have 3 kids. I just turned 40 recently. Crazy! I was 15 like 3 weeks ago.
I lost the genetic lottery and lost all my hair pretty young so I had to compensate in some way. Maybe that's why I've enjoyed fitness so much.
Being a dad, a husband, and working full time, exercise is something that I don't have a ton of time for. I need to squeeze it in between going to soccer games, working, and having time with my wife.
Needing to maximize my time at the gym is why I put so much work into perfecting 4 Gauge. Here's what I mean...
I honestly just got sick of gimmicky fitness supplements. I wanted something better…so I made it.

I love what I do. I am passionate about being in good shape, but I also just want to be healthy. I've seen what happens to people that treat their bodies like shit, and it sucks.

I want to feel good for a long, long time. It's not worth it to me to take supplements that are going to hurt me down the road, and the more you research ingredients, the more you see that there are a lot of products out there that you should not be taking.

How hard is it to just make clean products that work and that taste good? Is that so hard? Well, yeah, it's actually tougher than I thought. But guess what? I might not be the best looking guy, I might not have any hair left. Hell, I might even be a raging dufus 90% of the time, but I can stick with things, and damnit, I did it.

I started with preworkout - the foundation of any fitness and nutrition regimen.

I wanted it to work better than anything else out there.

I wanted it to not just look good on the bottle, but to feel good in your body.

I wanted it to actually be good for your health.

And is it too much to ask to have it taste good?

And you know what? We nailed it. I know you're going to love it and you're going to pick it over everything else you've tried. It tastes better, works better, and feels better.

We have more projects in the works that you are going to love. Our standards are extremely high so we only put out new products after we have very carefully tested them.

Also, I don't know how much this means to you but it really should be important. Unlike most companies, we make all of our own products in-house. That way, we have full control over every step of the process - from where we source ingredients, to how we filter, blend, and bottle. You'd be surprised at how many shortcuts can be taken here and the truth is, companies that don't do it themselves really don't know what is in their products.

I take 4 Gauge every day. My wife and kids take it daily. Everyone that works here drinks it every day. We make it for ourselves and our families and friends. It's not just a business for us. When you are making it for yourself, you just treat it differently. You can just feel when something is done right, and this is done right.

You're going to love it.
Questions? Contact Us
We are REAL PEOPLE right here in the USA. We're really nice...except Scott. Scott's an asshole.
4 Gauge Packages
Bundle & Save or choose just 1 round. We've got you covered.